Malibu Original Coconut Rum 750ml
KSh 1,650.00
Order online your favorite Malibu Original Coconut Rum 750ml in Nairobi at wholesale price and get it delivered to your doorstep within minutes. Malibu Original 750ml Coconut Rum price in Kenya is Ksh. 1,650 only. It contains 21% ABV (alcohol by volume). One of the world's leading flavored spirits with the refreshing taste of summer. Blending Caribbean rum with sweet and smooth coconut flavor, Malibu is sunshine in a bottle. Make the most out of summer with easy-to-make drinks – simply mix Malibu with cola or shake things up with a timeless classic cocktail, Malibu Pina Colada.

Malibu Original Coconut Rum 750ml  is a coconut-flavored liqueur from the Caribbean. It boasts a smooth body, of ample coconut notes along with a sweet finish. The most refreshing coconut flavoured spirit, perfect for drinks that taste of the summer. Malibu is the original Caribbean coconut rum, it was born and lives in a place where the spirit of summer shines all year round. The versatile and refreshing taste of coconut gives Malibu its characteristic taste and personality. It is the perfect partner for a classic Pina Colada or enjoyed simply with pineapple or Cola.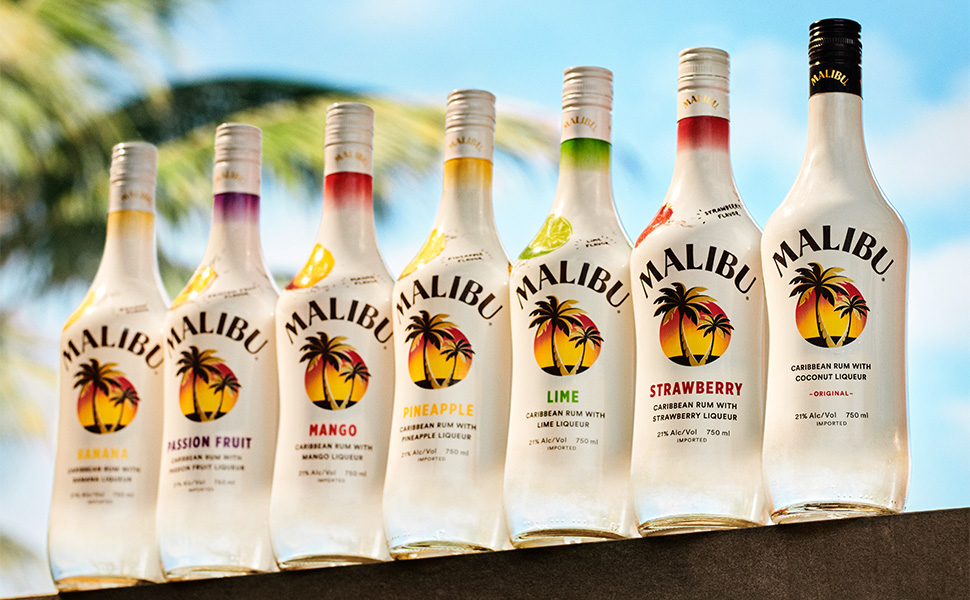 Malibu Original – Nothing beats an original, and Malibu is not only an original, it is the world's best-selling Caribbean rum with coconut liqueur.  This gives Malibu a great taste and makes it an easy to drink and mix product. Malibu starts with molasses from the finest sugarcane crops and it is distilled three times at the West Indies distillery in Barbados. Natural coconut flavored liqueur and flavors are blended before bottling. Smooth, coconut flavor with a sweet finish. Enjoy in many drinks such as Malibu & Cola or as a Pina Colada. Call us or WhatsApp us on 0712 545 454 or 0701 858 585 to get the best deals on drinks in Nairobi. We offer reliable online Rum delivery.
| | |
| --- | --- |
| Product Name | Malibu Original Coconut Rum |
| Volume | 750ml |
| Price | 750ml @ Ksh 1,650 |
| Country of origin | Spain |
| Alcohol content | 21% |
| Brand | Malibu |
| Type | Rum |
| Availability | In Stock |
| Shipment in Nairobi | Free |