Roll over image to zoom in
Click to open expanded view
Jack Daniel's Sinatra Select 1 Litre with Gift Box
KSh 19,000.00
Order online your favorite Jack Daniel's Sinatra Select 1 Litre with Gift Box in Nairobi at wholesale price and get it delivered to your doorstep within minutes. Jack Daniel's Sinatra Select 1 Litre Whiskey with Gift Box price in Kenya is Ksh. 19,000 only. It contains 45% ABV (alcohol by volume). A special barrel for a great fan. The barrels, in which the Sinatra Select matures, have special incisions that allow the distillate to have direct contact with the toasted oak, developing further the toasted and vanilla hints. How to drink: Jack Daniel's Sinatra Select on the Rocks. Tasting Notes: Full and spicy. Hints of orange, brown sugar and spice, full-bodied oak, and dry apple. Aroma: Sweet, rich, vanilla.
Description
Order your Jack Daniel's Sinatra Select 1 Litre with Gift Box from Liquor Square today. Jack Daniel's Sinatra Select has been created in honour of this friendship with Old Blue Eyes. The bold, smooth qualities of the Sinatra Select come from the specially made Sinatra barrels in which part of the whiskey was aged. Deep grooves were cut into the staves of the casks, increasing the amount of exposure the whiskey had to the wood. It is then married with Jack Daniel's Old No. 7 and bottled at 45 percent abv, which is how Sinatra would have enjoyed it back in the day.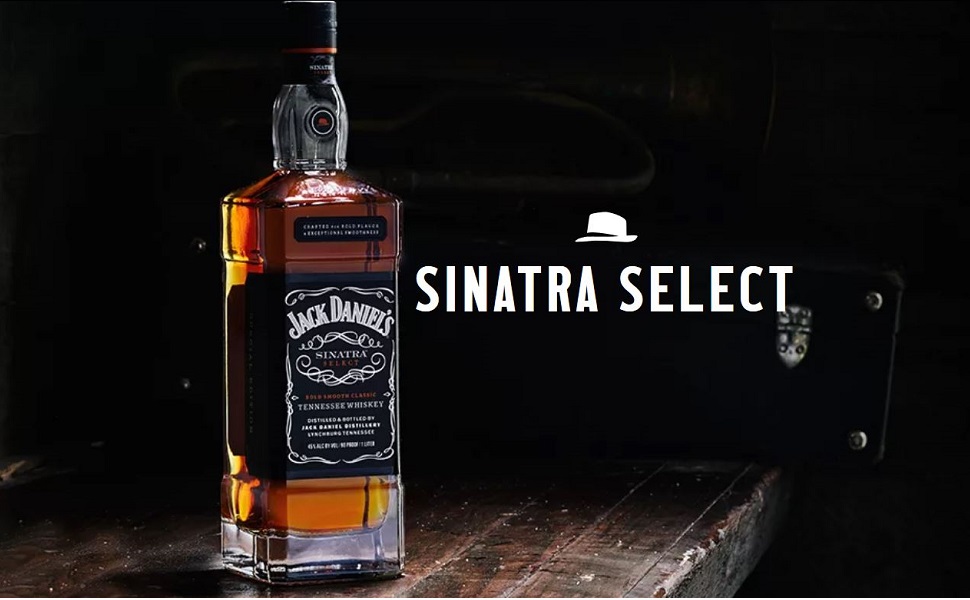 Jack Daniel's Sinatra Select 1 Litre with Gift Box pays tribute to Jack's biggest fan: Frank Sinatra. Made with our unique "Sinatra Barrels" that have deep grooves specially carved into their staves to expose the whiskey to extra layers of toasted oak. This added exposure imparts a rich amber color, bold character, and pleasant smokiness, punctuated by an incredibly smooth vanilla finish. Much like Frank, this Tennessee Whiskey is one of a kind. Call us or WhatsApp us on 0712 545 454 or 0701 858 585 to get the best deals on drinks in Nairobi. We offer reliable online Whisky delivery.
| | |
| --- | --- |
| PRODUCT NAME | Jack Daniel's Sinatra Select |
| VOLUME | 1 Litre |
| PRICE | 1L @ Ksh 19,000 |
| COUNTRY OF ORIGIN | America |
| ALCOHOL CONTENT | 45% |
| BRAND | Jack Daniel's |
| TYPE | Whisky |
| AVAILABILITY | In Stock |
| SHIPMENT IN NAIROBI CBD | Free |
Specification
Additional information
| | |
| --- | --- |
| Alcohol Content | 45% ABV (Alcohol By Volume) |
| Brand | Jack Daniel's |
| Country of Origin | USA |
| Packaging | Bottled Plus Gift Box |
| Volume | 1 Litre |