Glenfiddich Project XX Single Malt Scotch Whisky 750ml
KSh 8,500.00
Order online your favorite Glenfiddich Project XX Single Malt Scotch Whisky 750ml in Nairobi at wholesale price and get it delivered to your doorstep within minutes. Glenfiddich Project XX Single Malt 750ml Scotch Whiskey price in Kenya is Ksh. 8,500 only.  It contains 47% ABV (alcohol by volume). The smooth, warming flavor of creamy spiciness tinged with soft vanilla and luscious fruit.
Description
Order your Glenfiddich Project XX Single Malt Scotch Whisky 750ml from Liquor Square today. Pioneering the single malt category, Glenfiddich Single Malt Scotch Whisky is the jewel in the crown of William Grant. It is one of the most awarded Single Malt Scotch Whiskies in the world and one of the best-selling. Glenfiddich has something very unique. It is a true family whisky, pioneered by William Grant, our founder, who saw the very first pure spirit flow from copper stills in 1887. The level of care a family gives, along with skill, drive, and dedication has been passed through the family to today.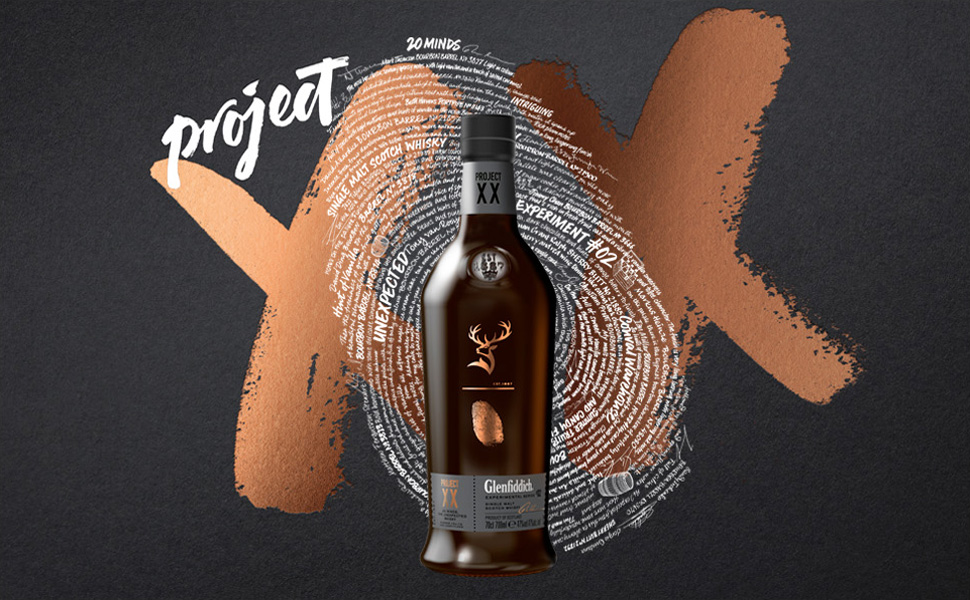 That's five generations and over 130 years' worth of whisky wisdom in every dram. Our malt masters have that rare ability to smell, taste, and smooth out fluctuations in flavor that naturally occur in maturing whiskies. To create Project XX Single Malt Scotch Whisky 750ml, 20 of our Brand Ambassadors each selected a cask based on its taste and story. Nurturing our Single Malt Scotch to the perfect balance of flavors, a Glenfiddich is a wise choice for those who value premium quality whisky. Call us or WhatsApp us on 0712 545 454 or 0701 858 585 to get the best deals on drinks in Nairobi. We offer reliable online Whisky delivery.
| | |
| --- | --- |
| PRODUCT NAME | Glenfiddich Project XX Single Malt Scotch Whisky |
| VOLUME | 750ml |
| PRICE | 750ml @ Ksh. 8,500 |
| COUNTRY OF ORIGIN | Scotland |
| ALCOHOL CONTENT | 47% |
| BRAND | Glenfiddich |
| TYPE | Whisky |
| AVAILABILITY | In Stock |
| SHIPMENT IN NAIROBI CBD | Free |