Glenfiddich 26 Years Old Excellence Whisky 700ml
KSh 60,000.00
Order online your favorite Glenfiddich 26 Years Old Excellence Whisky 700ml with Gift Box in Nairobi at wholesale price and get it delivered to your doorstep within minutes. Glenfiddich 21 Years Old 700ml Single Malt Scotch Whiskey price in Kenya is Ksh. 60,000 only. It contains 43% ABV (alcohol by volume). A complex palate of spring blossom, brown sugar, and exotic spices. Speyside in Scotland. Best enjoyed straight or with a splash of mineral water.
Order your Glenfiddich 26 Years Old Excellence Whisky 700ml with Gift Box from Liquor Square today. A rare and aged single malt Scotch whisky that has spent 26 long years carefully maturing in American Oak ex-bourbon casks. This expression was created to honour Glenfiddich's line of continuous family ownership since William Grant founded our distillery in 1887. Rich with notes of lush vanilla, light oak and spice, this exceptional 26 Year Old Glenfiddich is one of our most desirable expressions yet. Matured to perfection in Bourbon casks, everything about this Single Malt exudes excellence; from the regal purple presentation box with embossed woodcut design to the traditional oak stopper, no detail has been omitted.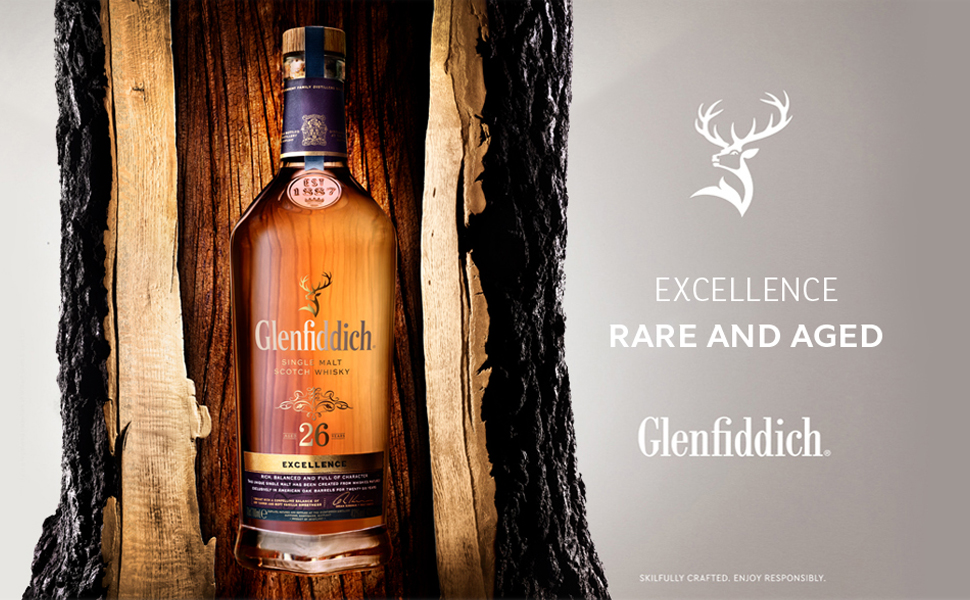 A vibrant yet soft and delicate expression, with a deep and complex balance of sweetness and dry oak tannin. Bound to excite the palate and awaken the nose.Great for experiencing a true vintage Single Malt of outstanding quality with exceptional attention to detail of the finished product.For 20 years William Grant nurtured a dream to make the 'best dram in the valley'. With the help of his family, he finally achieved that vision. In the summer of 1886, with his seven sons and two daughters by his side, William set out to fulfill a lifelong ambition. Together they began building his Distillery by hand, stone by stone.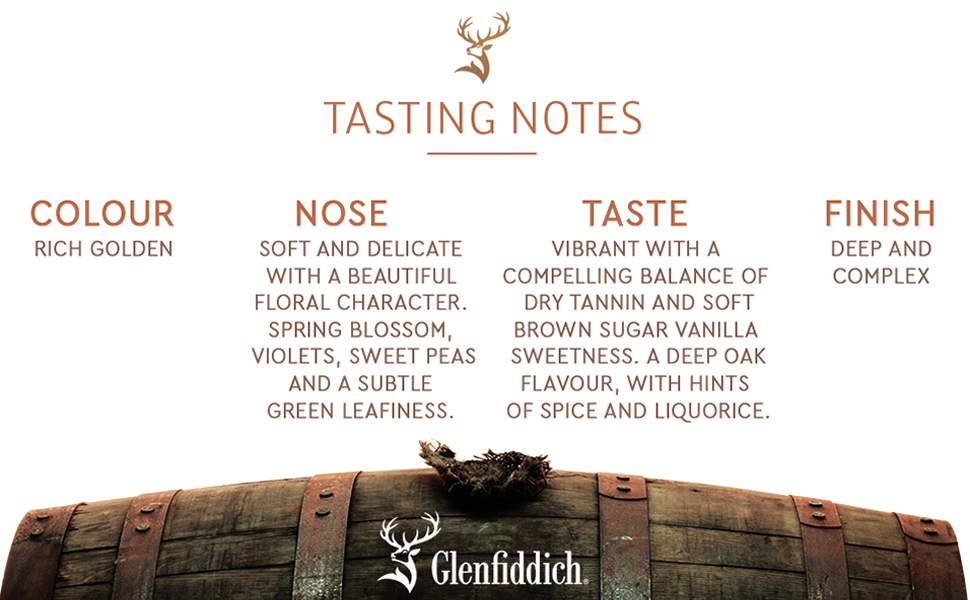 After a single year of work it was ready and William named it Glenfiddich, Gaelic for Valley of the Deer. William's passion, determination and pioneering spirit continues to guide us today. Glenfiddich is one of the few single malt distilleries to remain entirely family owned and is now the World's Most Awarded SingleMalt Scotch Whisky, a true reflection of our founder's innovative nature, passed down through the generations. Call us or WhatsApp us on 0712 545 454 or 0701 858 585 to get the best deals on drinks in Nairobi. We offer reliable online Whisky delivery.
| | |
| --- | --- |
| Product Name | Glenfiddich 26 Years Old Excellence Whisky |
| Volume | 700ml |
| Price | 700ml @ Ksh 60,000 |
| Country of origin | Scotland |
| Alcohol content | 43% |
| Brand | Glenfiddich |
| Type | Whisky |
| Availability | In Stock |
| Shipment in Nairobi | Free |