KSh 1,700.00
Order online your favorite Frangelico Liqueur 750ml in Nairobi at wholesale price and get it delivered to your doorstep within minutes. Frangelico 750ml Liqueur price in Kenya is Ksh. 1,700 only. It contains 20% ABV (alcohol by volume). As a classic liqueur, it's perfect after a meal - either with coffee or in coffee. For sheer sophistication, pour it over ice in a chunky tumbler. Or practice your cocktail skills with some of our favorites from around the world.
Order your Frangelico Liqueur 750ml from Liquor Square today. Produced in the Piedmont region of northern Italy, its origins date back more than 300 years to the presence of early Christian monks living in the hills of the area.
Their skills in fine food and drink would have included the art of distilling, especially the use of the wild hazelnuts and other local ingredients to create a liqueur on which Frangelico is based today.
Its name is also part of the same local legend – an abbreviation of Fra. Angelico, a hermit monk believed to have inhabited the magnificent Piedmont hills during the 17th century.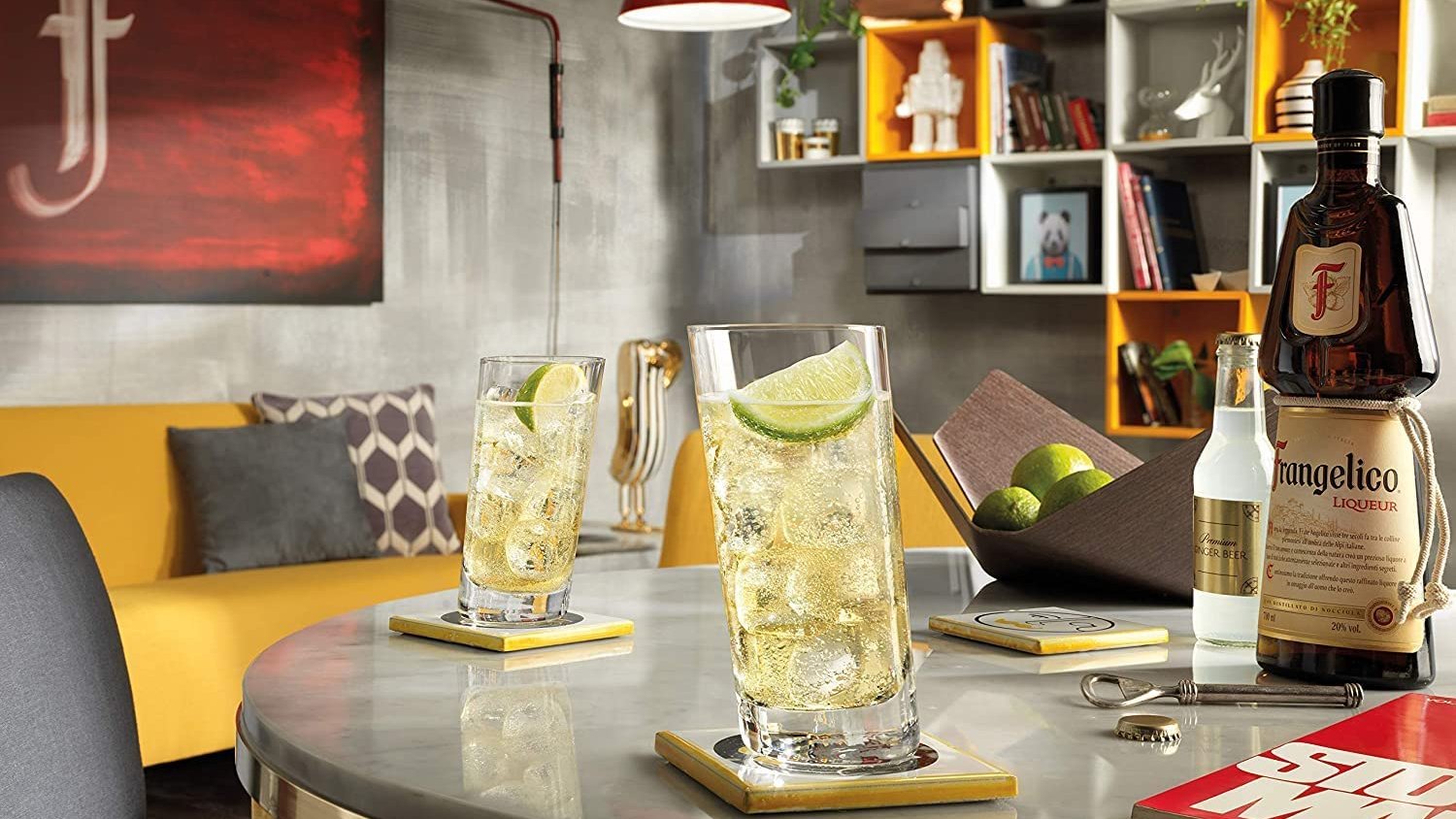 The Frangelico Liqueur 750ml bottle is an immediate reminder of this distinctive history. Shaped like a monk's habit with a traditional rope belt around its waist, it ensures authenticity and quality that links the past right through to the present day. Are you wondering how much alcohol in Frangelico? Well, Frangelico Liqueur contains 20 percent Alcohol By Volume (ABV). Call us or WhatsApp us on 0712 545 454 or 0701 858 585 to get the best deals on drinks in Nairobi. We offer reliable online Gin delivery.
| | |
| --- | --- |
| PRODUCT NAME | Frangelico Liqueur |
| VOLUME | 750ml |
| PRICE | 750ml @ Ksh 1,700 |
| COUNTRY OF ORIGIN | Italy |
| ALCOHOL CONTENT | 20% |
| BRAND | Frangelico |
| TYPE | Liqueur |
| AVAILABILITY | In Stock |
| SHIPMENT IN NAIROBI CBD | Free |