Four Pillars Bloody Shiraz Gin 700ml
KSh 4,800.00
Order online your favorite Four Pillars Bloody Shiraz Gin 700ml in Nairobi at wholesale price and get it delivered to your doorstep within minutes. Four Pillars Bloody Shiraz 700ml Gin price in Kenya is Ksh. 4,800 only. It contains 37.8% ABV (alcohol by volume). Victorian Shiraz fruit is steeped in high-proof gin for eight weeks before pressing. The colour remains a deep, rich purple. Aromatically it shows fresh pine needles, citrus and spice, and distinct peppery, dense raspberry notes. The palate is lovely and sweet with a long juniper and spice character on the finish.
Order your Four Pillars Bloody Shiraz Gin 700ml from Liquor Square today. From its dark purple colour to its natural grape sweetness, Bloody Shiraz Gin is a revelation. Ever since its first vintage release, this experiment that worked has been a happy shock to the senses for all who try it. Take a sip and you'll taste citrus and spice with the perfect balance of sweet fruit and ginny goodness. We were inspired by the bloody extraordinary purple gin juice. The design is a love letter to the liquid moving and flowing inside a bloody delicious gin drink.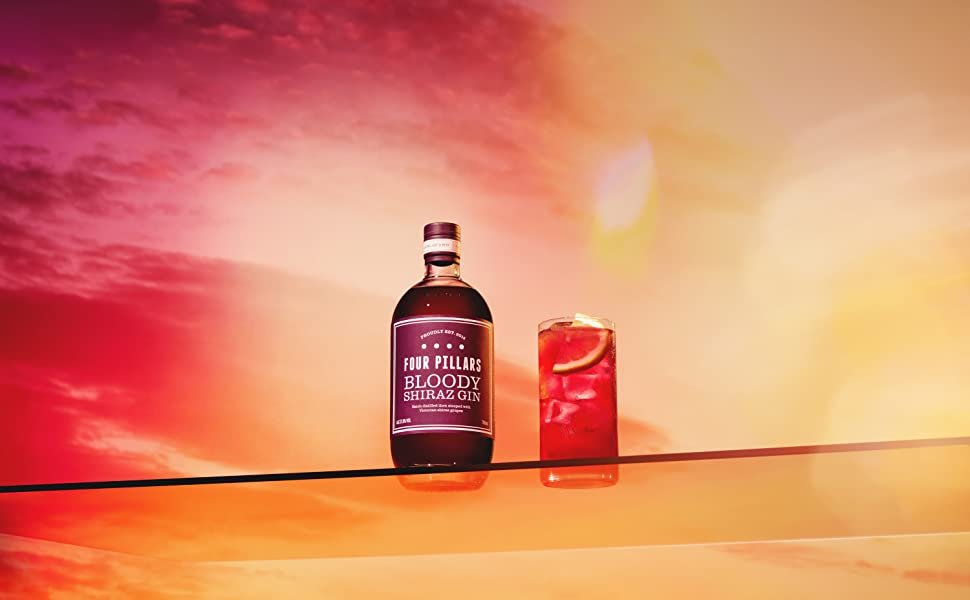 Our journey to becoming an award-winning gin distillery began when we took delivery of our first custom-built still made by Carl of Germany. It all started back in 2013 with three mates and one extraordinary copper still. We called her Wilma (after Cameron's beautiful late mother), and she has since been joined by Jude, Eileen, Beth and Coral. Six years later, in 2019,
Four Pillars Gin
was named the world's leading gin producer by the IWSC in London. We won again in 2020, making Australia's favourite gin officially the world's best.
| | |
| --- | --- |
| PRODUCT NAME | Four Pillars Bloody Shiraz Gin |
| VOLUME | 700ml |
| PRICE | 700ml @ Ksh. 4,800 |
| COUNTRY OF ORIGIN | ‎Australia |
| ALCOHOL CONTENT | 37.8% |
| BRAND | Four Pillars |
| TYPE | Gin |
| AVAILABILITY | In Stock |
| SHIPMENT IN NAIROBI CBD | Free |