KSh 1,900.00
Order online your favorite Campari 750ml in Nairobi at wholesale price and get it delivered to your doorstep within minutes. Campari 750ml Rum price in Kenya is Ksh. 1,900 only. It contains 28% ABV (alcohol by volume). Campari tastes very bitter, with sweet notes like cherry, clove, cinnamon, and orange peel.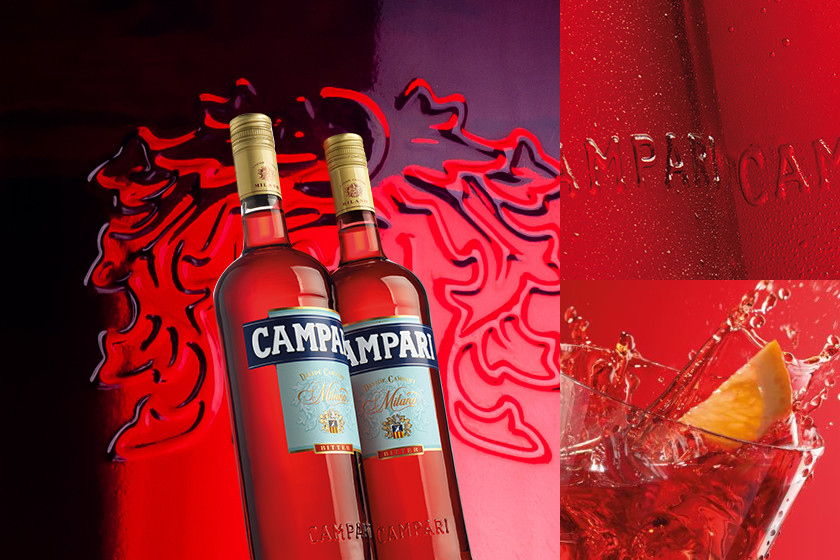 Campari 750ml is a contemporary and charismatic timeless classic. Its vibrant red color and unique bitter taste are the heart of every Negroni and the soul of some of the most famous cocktails around the world. Campari is a worldwide icon of Milanese style and excellence.
Campari Rum has always been a symbol of intrigue and pleasure when it comes to aperitifs. The intense aroma and inspiring flavors create a captivating and unique drinking experience. These are the values that have made the Campari brand famous throughout the world as an icon of passionate Italian style and excellence.
Campari is a contemporary and charismatic classic that has remained unchanged throughout the years from the original formula. The creation of Campari was the result of the talent of Gaspare Campari, master drink maker and founder of the company. His experiments in concocting new beverages in Novara, in 1860, resulted in a recipe that still today remains a secret known only to the very few people in charge of the production process. 
Campari Rum 750ml is an alcoholic spirit obtained from the infusion of bitter herbs, aromatic plants, and fruit in alcohol and water. Many have tried to guess the number of ingredients: some say there are 20 or 60, but others list the ingredients at 80. To this day, alcohol and water are the only known ingredients of its special and secret recipe. Its vibrant red color, intense aroma, and distinctive bitter taste make it extremely versatile, and the perfect base for some of the most famous cocktails around the world. Call us or WhatsApp us on 0712 545 454 or 0701 858 585 to get the best deals on drinks in Nairobi. We offer reliable online Rum delivery.
| | |
| --- | --- |
| Product Name | Campari |
| Volume | 750ml |
| Price | 750ml @ Ksh 1,900 |
| Country of origin | Italy |
| Alcohol content | 28% |
| Brand | Campari |
| Type | Rum |
| Availability | In Stock |
| Shipment in Nairobi | Free |